About Canada-US S.A.G.E.
Canada-US S.A.G.E. is a network of professionals and advisors with experience, expertise and knowledge in Canada—United States relationship, including appearing before the governments and courts of Canada and the United States as well as assisting cross-border businesses navigate a broad range of issues. Are you considering entering the cross-border market and need to know where to start? Are you having difficulties expanding your opportunities in the bi-national market? Do you know how to achieve the best results advocating before the U.S. and Canadian governments, including state and provincial governments? Are you seeking the data and research to assist your decision-making processes and issues? Do you require assistance in organizing a conference or event with top-notch speakers who have first-hand experience making things happen in Canada and the United States? Would you like to have access to our networks?
Canada-US S.A.G.E. will help you understand and maneuver the complex cross-border landscape so that you may realize your competitive goals. We provide experience and expertise to the companies, business associations, policymakers, and the media navigating the world's largest two-way trade and investment partnership. Our comprehensive and results-oriented approach targets four areas:
Strategies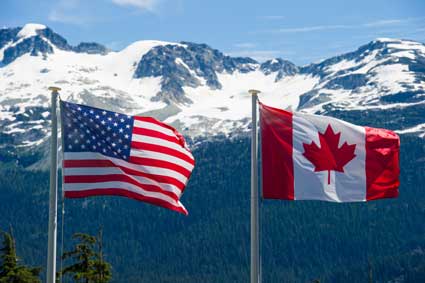 Designing and deploying strategies to resolve issues confronting those actors involved in Canada-U.S. trade and investment activity as well as North American and global value chains.
Advocacy
Promoting the Canada-U.S. relationship at local, regional, national, continental, and global forums, as well as advocating on behalf of our clients on specific issues with Canada-U.S. policymakers.
Gateways
Establishing connections between our clients and our vast network of Canada-U.S. and global companies, associations, policymakers, scholars, and the media.
Engagement
Implementing actionable strategies to advance our clients objectives and the overall competitiveness of the Canada-U.S. relationship.