The People
Canada-US S.A.G.E. includes:
legal, tax, and customs professionals
financial and structuring advisors
communications and advocacy experts
former Canada and U.S. government officials
scholars and fellows
The Principles

Daniel D. Ujczo, Co-Founder, Canada-US S.A.G.E.
Dan is an U.S. licensed lawyer who has specialized in the United States-Canada relationship throughout his 20 year career. Dan has served in both the U.S. and Canadian governments, as well as private practice and academia. Dan served as an officer in Canada's Department of Foreign Affairs and International Trade at the Canadian Consulate in Detroit where he was responsible for coordinating a network of government departments and Canada-U.S. industry associations toward improving North America's borders and ports-of-entry. Dan was the Managing Director of the Canada-United States Law Institute, an organization of cross-border corporate executives and in-house counsel, law firms, public policy experts, scholars and the media. Dan was a visiting professor of law at Case Western Reserve University School of Law for nearly a decade and managed a lab that served as a legal adviser to the US Department of Homeland Security and the US Coast Guard. Dan was the co-faculty advisor for the Canada-United States Law Journal and the Case Western Reserve Journal of International Law. Dan's U.S. government experience also includes serving as a Career Judicial Law Clerk to United States District Judge Peter C. Economus (OHND) where he participated in federal criminal and civil trial litigation, including performing by designation in cases pending before the United States Court of Appeals for the Sixth Circuit.
Dan is Of Counsel and Cross-Border Business Development Director at Dickinson Wright, a United States law firm with offices in (Ann Arbor, Columbus Detroit, Grand Rapids, Lansing, Las Vegas, Lexington, Music Row Nashville, Phoenix, Reno, Saginaw, Toronto, Troy & Washington D.C.). Dan collaborates with more than 400 attorneys who regularly assist businesses that are navigating the cross-border regulatory and legal environment. Dan also provides public policy counsel to government officials and industry leaders in areas of regulatory cooperation, border security, economic development, labor mobility, and public-private-partnerships.
Dan's experience has earned him leadership positions on a number of Canada-U.S. and trade organizations including:
American Chamber of Commerce in Canada—National Board Member and Managing Council, GTA Chapter
Invest USA Toronto – Secretary and Board Member
President, Ohio-Canada Business Association
Vice-President, Great Lakes Manufacturing Council
Columbus Global Connect Steering Committee Member
Vice-President, Henry T. King, Jr. Greater Cleveland International Lawyers Group
American Bar Association, Section of International Law
Ohio State Bar Association
Columbus Bar Association
Canada-US Business Association
The Catholic Foundation Professional Advisors Group
Appointed by Ohio Governor John Kasich to the Executive Order of the Ohio Commodores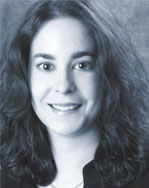 Cyndee Todgham Cherniak, Co-Founder, Canada-US S.A.G.E.
Cyndee is a Canadian-licensed lawyer with a Canadian law degree (LL.B. degree), U.S. law degree (J.D. degree) and a masters of laws in International trade and competition law (LL.M. degree). Cyndee is an international trade and sales tax lawyer in Canada. Cyndee is the founder of LexSage, a boutique international trade and sales tax law firm in Canada.
Cyndee was a visiting professor of law at Case Western Reserve University School of Law and a sessional professor at the University of Windsor School of Law teaching courses on Canada-U.S. trade regulation and free trade agreements. Cyndee was the director of the Canada-United States Law Institute for many years.
Cyndee's practice includes: i) international law, including export controls pursuant to the Export and Import Permits Act (Canada) and regulations thereto and similar laws, economic and trade sanctions under the Special Economic Measures Act (Canada) and the United Nations Act (Canada), controlled goods under the Defence Production Act (Canada), interpretations, opinions, government relations, strategies and dispute settlement; anti-bribery laws; customs duties, NAFTA verifications, value for duty, tariff classification, NEXUS confiscations; anti-dumping and countervailing duties, safeguard actions; government procurement; investor-state disputes; the Foreign Extraterritorial Measures Act; and compliance programs/codes of conduct; and (ii) commodity tax (goods and services tax, harmonized sales tax, Ontario retail sales tax).
Cyndee has recently been appointed to the Judicial Advisory Committee for the Tax Court of Canada. Cyndee is recognized in Chambers Global: The World's Leading Lawyers for Business (2006 – present), The International Who's Who of Trade & Customs Lawyers (2010-present), The Legal Media Group Guide to the World's Leading International Trade Lawyers (2007 to present), The Legal Media Group Guide to the World's Leading Women in Business (2010-2013), as well as The Legal Media Group Guild to World's Leading China – International Trade Lawyers (2007 to present). She is also listed in the Canadian Legal Lexpert Directory as an up-and-coming international trade practitioner (2004-2007) and commodity tax practitioner (2004-2005).
As a leading lawyer in international trade, Cyndee Todgham Cherniak is frequently contacted by top Canadian media organizations to share her views on issues of the day. She appeared as a guest on TVO's The Agenda with Steve Paikin, the CBC's Lang & O'Leary Exchange, Midday Markets, Headline on BNN - Business News Network, iChannel's @issue, Today on China Radio International (CRA), The Rutherford Report on Corus Radio, and the CBC. Cyndee has been quoted in numerous newspapers and magazines, such as The Globe and Mail, the National Post, The Vancouver Sun, Law Times, Canadian Lawyer, Lawyer's Weekly, Canadian Business, The Hill Times, Embassy Magazine and the CBA National Magazine.
Cyndee is a past chair of the American Bar Association, Section of International Law, Customs Law Committee and Women's Interest Network. Cyndee is the first female Chair of the Canadian Bar Association, National Commodity Tax, Customs and Trade Section. Cyndee has sat on the CBA National Sections Council Budget Committee in 2013, 2014, 2015 and 2016. Cyndee was a director of the Canada China Business Council for many years.
Cyndee is a founder of www.canada-usblog.com.
Cyndee received an LLM from York University (Osgoode Hall Law School) in 1998, a JD from University of Detroit in 1992 and an LLB from University of Windsor in 1992. Cyndee was admitted to the Ontario Bar in 1994.
Twitter: @CyndeeLaw
For more information about Cyndee, please go to www.lexsage.com.
The Advisors

Kathryn Bryk Friedman
Kathryn Bryk Friedman is a Research Associate Professor of Law & Policy at the University at Buffalo. A multi-disciplinary scholar and practitioner, Friedman is a recognized expert on the CA-US relationship in both Canada and the United States. Her research and teaching focus on binational regional economies; Great Lakes law and policy (the science-policy nexus); CA-US trade; and border security issues. Friedman communicates research results using various media, including radio, newspapers, peer-reviewed journals, and policy papers; presents findings publicly at conferences, workshops, and forums; and briefs public officials at policy workshops held regionally and nationally. She regularly collaborates with public, private, academic, and non-profit stakeholders to frame, facilitate, and execute strategic planning and consensus-building processes, most recently spearheading the strategy for internationalizing research for the SUNY system (64 campuses) and co-leading a strategic planning process for cross-sectoral stakeholders across the Great Lakes Basin. A former Fulbright Fellow, she serves as a Global Fellow at the Woodrow Wilson International Center for Scholars (Canada Institute); an Executive Committee member of the Buffalo Niagara Partnership Can Am Business Council; a Fellow of the Foreign Policy Association; and Board Member of the Alliance for the Great Lakes (Chicago) and the Clean Air Coalition (Buffalo). Prior to her work in higher education, Friedman served as a confidential law clerk to two New York Court of Appeals judges and was an associate in the cross-border practice group at a large New York law firm.

Daniel Kolundzic
Dan is one of the leading experts in Canada-U.S. relations with a diverse background in government, the private sector, and the academy. Dan spent 14 years with the Canadian Department of Foreign Affairs & International Trade as the Political & Economic Relations Officer at the Consulate General of Canada in Buffalo New York. With responsibilities for the states of New York, Pennsylvania and West Virginia, he managed a wide range of political and economic files pertaining to the Canada-U.S. relationship, including a variety of trade, economic and regulatory issues, along with broader cultural and academic relations. He has particular expertise in agriculture, energy and economic development issues, and the on-going development of the Canada-U.S. border management regime.
Dan interrupted his tenure at the Consulate General in Buffalo in order to work on a series of projects for the Office of the Premier of Ontario, culminating in the position of senior policy advisor to the Associate Minister for Enterprise, Opportunity & Innovation. As such, he provided executive level policy analysis and advice on the full range of Ministry responsibilities including trade, investment, economic development and innovation (science & technology) strategies, planning and implementation.
Prior to joining the Consulate General in Buffalo, Dan lectured at a series of universities and colleges in Canada and the U.S. including, Brock, York and Boston College. While he is presently completing the requirements for a PhD in Political Philosophy from Boston College, Dan is an Adjunct Assistant Professor at the University at Buffalo and Brock University, teaching in the areas of bi-national regionalism, globalization and economic development, and Canada – U.S. Relations.
Dan Kolundzic is Vice President – North America at Nanos Research Corporation, one of North American's premier market and public opinion research firms.

Jeff Musson
Jeff Musson is a leading figure in the Canada-U.S. technology, innovation, and entrepreneur communities. He is the founder of the grass-roots entrepreneurial tech organization, Northof41 www.northof41.org, which has over 12,000 members across North America. An accomplished entrepreneur, Jeff launched the Maple Leaf Lounge at SxSw that draws more than 3,500 Canada-U.S. technology companies to Austin, Texas each year, and has fostered Entrepreneur Exchanges between Toronto, Chicago and NYC. Jeff established the "Tech Day on Parliament Hill" and "Tech Day at Queen's Park" advocacy events that draw the leading technology companies in Canada and the U.S. for several days long of interactions with policymakers and regulators. Jeff organized the AT&T Hackathon in Toronto and founded the Cross-Border Hackathon addressing border management and streamlined movement of goods across the Canada-U.S. border.
Jeff is the preseident of Dynamitenetwork.com, a software development company, Jeff specializes in the area of automotive apps and connected car technology. He is an accomplished speaker and commentator regarding entrepreneurship. (SxSW, Los Angeles Venture Assoc, Silicon Beachfest, Globe & Mail, National Post, Techvibes).

Charles Perricone
Charles Perricone graduated Cum Laude from Western Michigan University with a BBA in Accountancy prior to being recruited by Price Waterhouse, one of the world's most respected financial service companies. Subsequently elected to Michigan's House of Representatives, he was awarded an Honorary Doctorate from WMU while serving as Michigan's Speaker of the House of Representatives (the first under Term Limits). Upon leaving office, he founded The Perricone Group of companies, served as Chair of the Trade Corridors Conference and assisted the Canadian Consul by leading their section on "What you need to know about U.S. government" for new staff prior to their deployment. He has developed a reputation for discretion and success while serving a number of high profile clients, and is most proud of his record solving tough issues for Canadian entities. Speaker Perricone owns and publishes Dome Magazine, an award-winning, virtual publication featuring a Pulitzer and two Emmy winners along with several other distinguished columnists. He is co-founder of the MI Legislative Bipartisan Caucus and continues to host a highly regarded, bi-partisan conference connecting all newly-elected legislators with their leadership and select public and private-sector expertise following each election. Speaker Perricone has devoted his career to serving as a resource to state and federal officials by providing them with what they need most: Private and public-sector expertise.

Joe Varner
Previously named one of the "Top 80 Most Influential People in Canadian Foreign Policy" by Embassy Magazine, Joe has extensive experience in the fields of intelligence, international security, and diplomacy as a trusted advisor to the highest levels of the Canadian government. He is currently a Senior Associate with Sussex Strategy Group in their Federal Affairs government practice.
Joe has previously served as Director of Policy to Canada's Minister of Justice and Attorney General, the Honourable Peter Gordon MacKay, P.C., Q.C., M.P., from 2013-2014. Varner served in the same capacity when Minister MacKay was Minister of National Defence from 2008-2013. During that time, he regularly accompanied the Minister to major international security conferences such as the NATO summits in Lisbon and Chicago and Halifax International Security Conference, the Munich Security Conference, and Senator John McCain's Sedona Forum as principal advisor. Professor Varner previously served as Senior Advisor on national security matters to the Rt. Hon. Joe Clark, Leader of the Progressive Conservative Party of Canada; the late Hon. John Lynch-Staunton, the first leader of the Conservative Party of Canada; to the late Hon. J. Michael Forrestall, Deputy Chairman of the Senate Standing Committee on National Security and Defence; and as a Special Advisor to the former Speaker of the Senate, Hon. Noel Kinsella.
As an Associate Professor, Joe taught both under graduate and graduate courses in homeland security, national security, emergency and disaster management and intelligence studies at American Military University (AMU) and served as the Program Director for the Department of Homeland Security Studies. Mr. Varner has lectured at FEMA's Conference on Higher Education and at the U.S. National Sherriff's Annual Conference. While at AMU he was recognized for publishing a daily international security brief the InHomelandSecurity Blog.
Joe is the author of Canada's Asia-Pacific Security Dilemma; former Contributing Editor of Maritime Affairs; past Associate Editor of Canadian Naval Review; former Chairman of the National Security Committee of the Federation of Military and United Services Institutes of Canada; a past Senior Research Fellow of the Canadian Institute of Strategic Studies; the Naval Officers' Association of Canada; and National Security Fellow at the Canadian Centre for Policy Studies. Joe is currently a Member of the International Institute for Strategic Studies, Fellow of the Inter-University Seminar on Armed Forces and Society and a Fellow of the Royal Society of Arts (FRSA).